Ice Cream in the Restaurant Industry
Free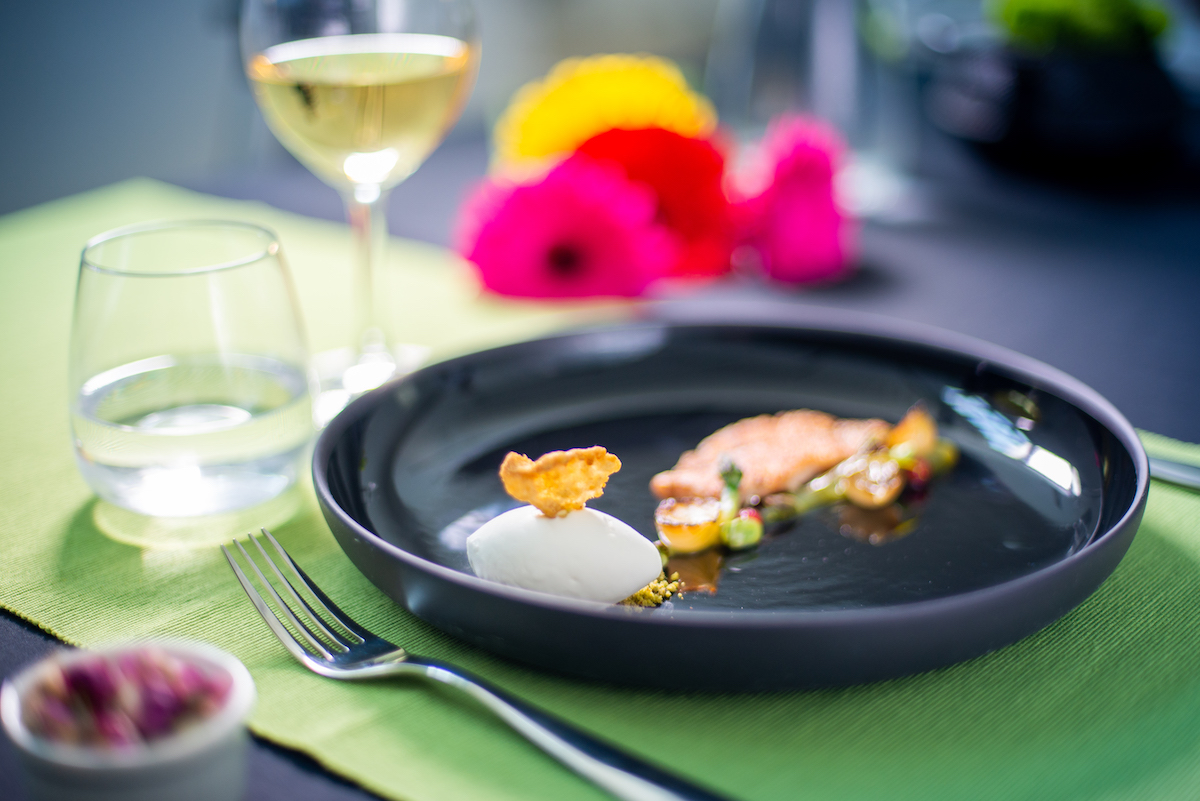 About this course
The first course on ice cream in the restaurant industry in collaboration with Carpigiani Gelato University, designed for those who want to add gelato to their menu from appetizer to dessert.
Ice cream began as the star of Renaissance tables: today it returns to them thanks to the creativity of chefs and pastry chefs. Today, artisanal ice cream is a growing trend that shows no signs of slowing down. It is the catering sector with the widest marginality, and consumption by Italians and foreigners is increasing, all over the world, and in every season. So more and more new artisan ice cream parlors are opening: quality is a necessary goal-increasingly recognised by customers. Today, ice cream is a business, but you have to know how to do it well and meet the changing demand of the market.
Whether you're a young ice cream enthusiast, a chef or a pastry chef, Food Genius Academy is launching the first Course on Ice Cream in Catering in collaboration with Carpigiani, a manufacturer of professional ice cream making machines and promoter of the prestigious Gelato University in Anzola dell'Emilia.
In the workshops at the Milan headquarters of Food Genius Academy you will learn how to make ice cream in the artisanal way (for real) without ready-made bases and preps, how to make classic and creative flavours, how to manage the laboratory and your proposal for your need and your business idea. You will learn how to use Carpigiani's signature tools of the trade, and as teachers you will have master gelato makers and trainers from Gelato University and Food Genius Academy, such as Luca Cappelletti, the Course's educational director.
Theoretical and practical lessons, all in-person and for a limited number of students at the Milan headquarters of Food Genius Academy. Enrol now in Food Genius Academy's Gelato Making Course in collaboration with Carpigiani Gelato University!
New editions 2024 coming soon: contact us for information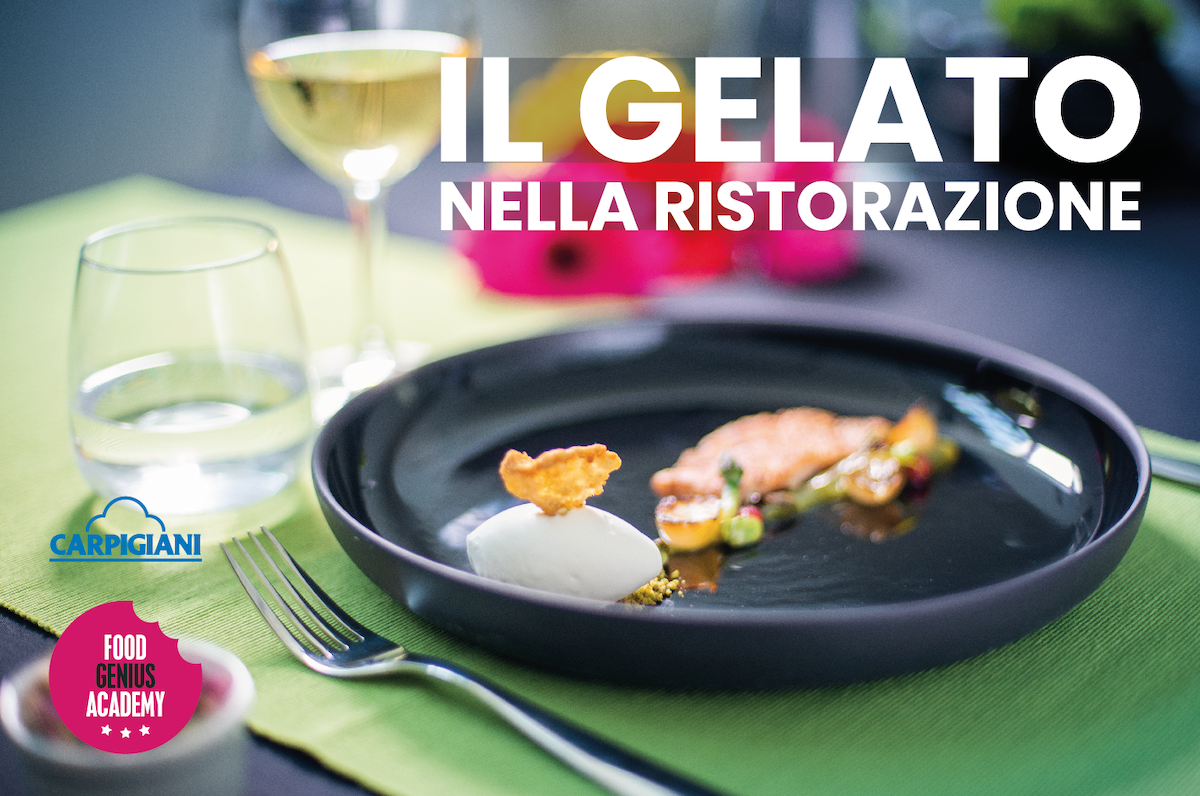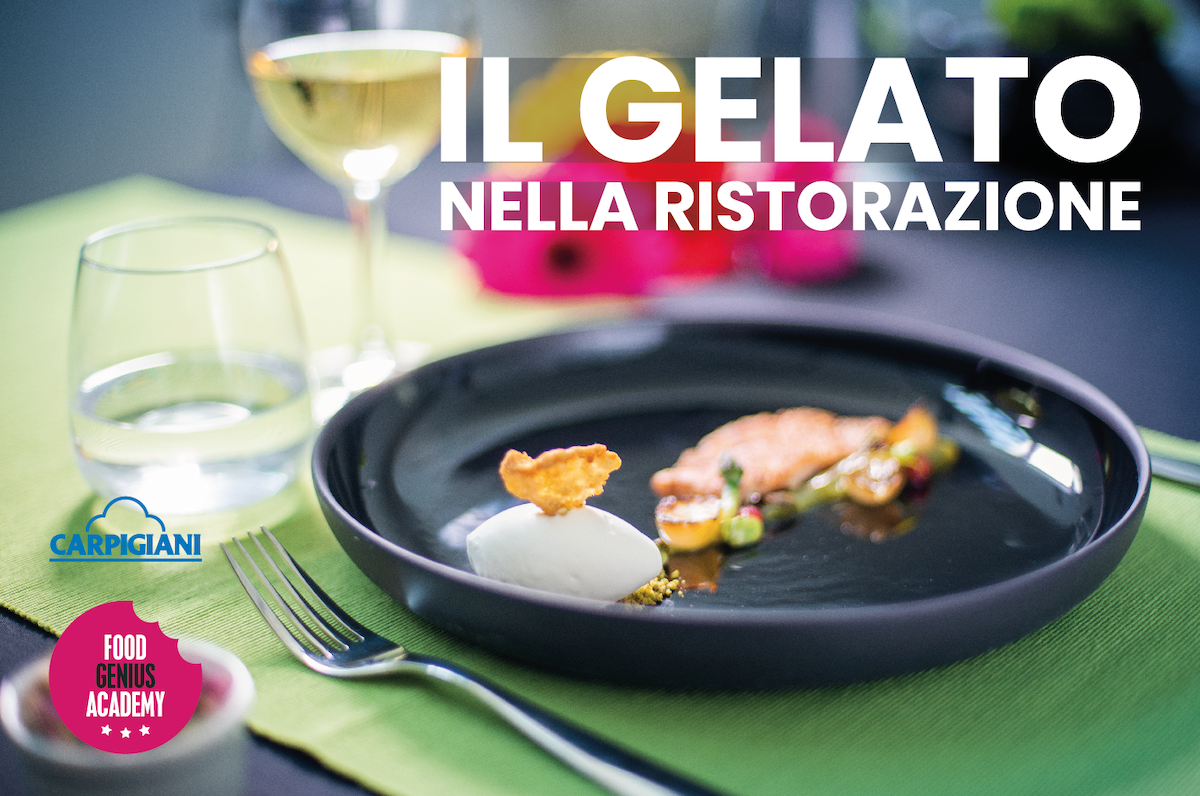 To ice cream enthusiasts who want to improve their skills in a professional way.
To those who want to delve into the basics of balancing to create new recipes and combinations.
To those who want to make their passion their job and want to take their first steps in the world of ice cream making.
To those who work in restaurants, caterers, bed&breakfasts or clubs and want to make their own ice cream.
To those who want to open an innovative format in the ice cream business.
To those who make their own ice cream but want to learn professional methods and techniques.
REQUIREMENTS
Minimum age 18 years
Good knowledge of the Italian language
GOAL: CONTINUING EDUCATION
The main goal of our school is for students to learn the basic techniques of ice cream making with a professional approach. Food Genius Academy offers practical, intensive and effective courses that allow you not only to learn recipes but the basics and techniques of ice cream making so that you can immediately apply what you have learned and make it profitable today and in the future.
THE FGA PROFESSIONAL NETWORK
All students are given the opportunity to join a nationwide professional network. Being an FGA student means you have access to seeking collaborations throughout the national food industry.
STUDY PLAN
The Ice cream in the catering industry
What is ice cream and what are its constituent elements
Production processes of artisanal ice cream – options in the kitchen
Operation of production, storage and service
Milk-based ice cream: balancing parameters
The different types of sugars
The most commonly used stabilizers in cooking and baking and how to use them in ice cream
Variegated ice creams
The sorbet: balancing parameters
Direct and indirect method
Syrup Sugars
Cream sorbets
Gourmet ice cream: balancing parameters
Vegetables
Dairy products
Meat/fish
Alcoholic ice cream: balancing parameters
Beer
Wine
Spirits
Slushies and creamsicles
THE CERTIFICATE
The certificate issued at the end of the course is also a useful tool for the purpose of entering the labor market, job relocation or for resuming studies in a professional training given the accreditation that Food Genius Academy has received over the years thanks to the preparation of its students, authoritative collaborations such as this one with Carpigiani Gelato University to the instructors the school uses. Being a Food Genius Academy student gives you the right skills and opens the doors to the working world
CAREER OPPORTUNITIES
For those who want to open their own business in the ice cream industry
For personal chefs in private homes
For private chefs for events and catering
At restaurants, bars, cottages, bed & breakfasts, fast food or street-food establishments
all in-person classes, professional uniform, class handouts, insurance, fees and taxes.
+ €500 FGA Network membership fee
The FGA Network membership fee includes lifetime access to recruitment activities and job opportunities in companies and restaurants run by the Chef Around the World recruiting firm and to the professional development and continuing education courses and activities offered by Food Genius Academy to all its alumni.
The course is payable in one lump sum or in three monthly installments.
Contattaci per sconti, agevolazioni o per fare una lezione di prova.
Corso Il Gelato nella ristorazione