Food genius academy is a school for vocational formation, specialised in culinary arts, in all its shapes and sizes, we have many curricula, haute cuisine, patisserie, management, communication and photography.
We have become a pivot point in the milieu, as we developed a real food & beverage district, in a 1500 square meter property inside the typical "old Milanese" complex, where many ideas collide such as the restaurant Al Cortile, a consultancy firm called Chef Around the World – specialised in placement and recruiting of FnB personnel etc.. FGA has evolved into a network made of hundreds of our industry's most qualified professionals, such as chefs and pastry chefs, journalists, smm and alumni alike.
We now have schools in Milan, Bologna and one opening soon in Shanghai.
The academy that many have tried to copy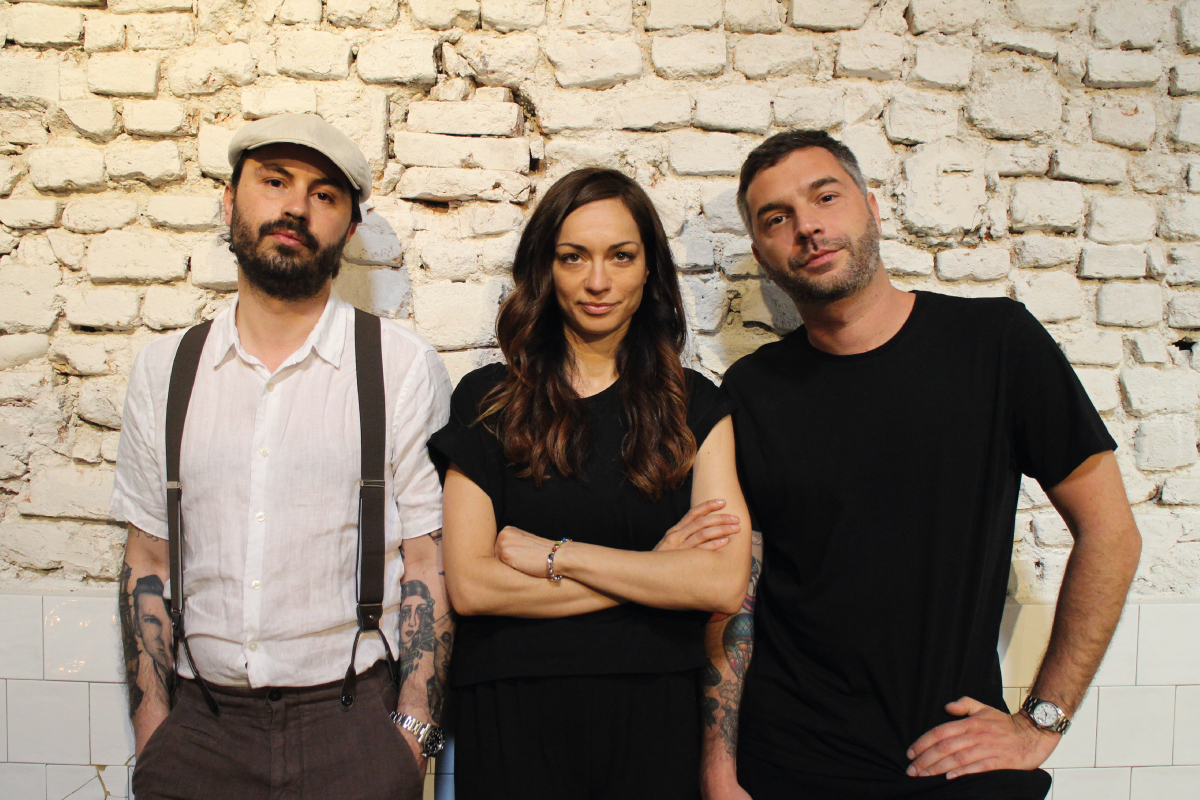 "We have moulded our passion into a job, and we work daily to give this opportunity to everyone"
The academy is the brain child of three young marketing and formation specialists. They now have years of experience to show in this field, thirteen collaborators, an academy they run as well as a restaurant, several dark kitchens, events and catering ; They also have a consultancy firm where the main focus is the recruitment of professionals in the FnB industry, both in Italy and in Foreign countries. They have grown up, and grown big, but they will always be first and foremost a start up, focused on new trends and always evolving. 
We are independent, not only figuratively. The academy is "self financed", we make it that the students' tuition fees cover everything during the year, as such we never cook using branded or sponsored products, our partners do not have a say on formative choices whatsoever. We pride ourselves in our independence.
We are not a cooking school
This isn't a university or a culinary school…. We are closer to an Apple campus on Silicon Valley. We mould new talents and give them an opportunity to rise in the industry, we are an incubator, a place where students and professionals alike, from all around the world, meet, share ideas and develop new projects. We are culinary geeks, unapologetic gourmets, street food aficionados. Where to go and try new delicacies or traditional cuisine is the main subject we share with our students. We, like them, rarely talk about much else. All the people here share the same flame.
Let's be real, this isn't a hobby.
We were not born as a culinary school for bored people with a lot of spare time on their hands.  
We do not work with the aesthetic, we don't chase the next big trendy job description. 
We are specialised in professional formation, and in fact we are the first academy certified by the "Regione Lombardia" with a quality control "ISO 9001" in the industry. 
Having this accreditation right from the start has been a feather in our caps. But today we measure our success differently, by measuring our students' success rate and general happiness.
If you were wondering why we chose English as the idiom for our name, we did it because we are interested in international cooperations, our vision being set outwards, not inwards.
FOOD
is a very agglomerative word while "cooking" is a very limitative one. Food encloses not only Michelin stars, bistros, cafés, chefs and maitres, but also press offices, food critics, restaurant consultants, logistics, management and so on.
GENIUS
was picked for its imagery, we crave to teach genius, we like the idea of a brilliant seed nurtured and carved into what will be the big players of tomorrow.
ACADEMY
just as Plato's in Athens, to be seen as a meeting space, an association. A cultural society of like minded people looking to promote culinary arts.