Professional course in Management, Cooking, dining service and Communication
Free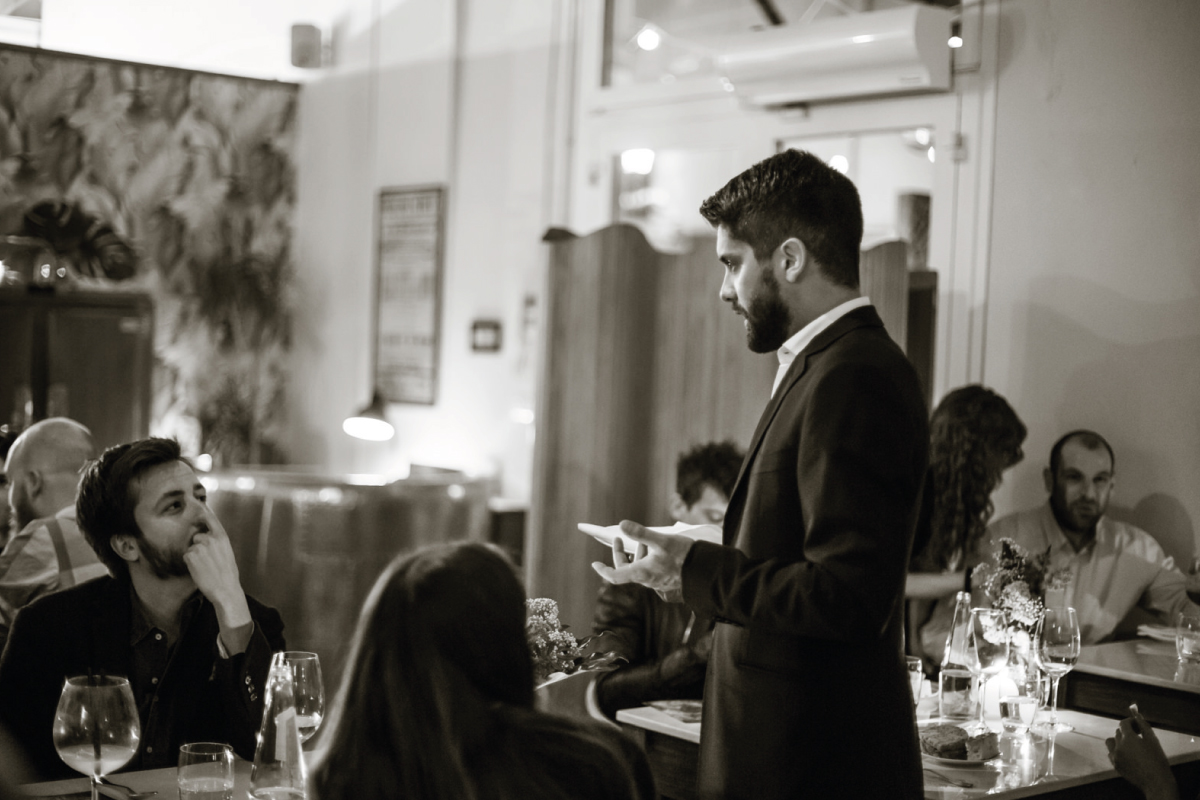 About this course
The professional course for the all-around management of a restaurant: yours, your family's or to start a career in the industry
Food Genius Academy's most comprehensive course of study that enables you to manage a restaurant business, from creating a business plan to defining the menu and wine list, from managing human resources to leading the brigade-including culinary skills. In fact, the professional course in Management, cooking, dining service and communication involves teaching the basics of cooking, baking and pastry, along with specific skills in communication, economics, marketing and management as well as room service. For a one-year, comprehensive course that concludes with an internship in leading companies in the sector.
The professional course in Management, cooking, dining service and Communication is a comprehensive course suitable for those who want to start their own project from scratch, take over an existing business or take over the reins of the family restaurant. Knowing every aspect of restaurant business life so that you can govern it independently or surround yourself with the right employees and consultants.
The professional course in Management, cooking, dining and Communication was born from the need to respond to the needs of an increasingly competitive market, and trains a new professional figure, that of the Restaurant Manager or Food Consultant, who is able to combine in him/herself not only culinary and technical skills, but also strong entrepreneurial skills that enable the student to avoid mistakes in the management and communication of his business and correct existing ones.  Understanding the mechanisms of the different segments of the industry (cooking, baking, pastry, dining service) will make the student a prepared and creative Restaurant Manager, capable of fine-tuning operational processes and supervising their management. This professional figure will be able to place him or herself in the job market with the possibility of holding various roles, including: F&B Manager, Entrepreneur-Restaurant Manager, Executive Chef, Food Consultant, Food Controller in the large-scale retail sector.
12th edition Professional Course in Management, Cooking, Dining service and Communication
contact us for information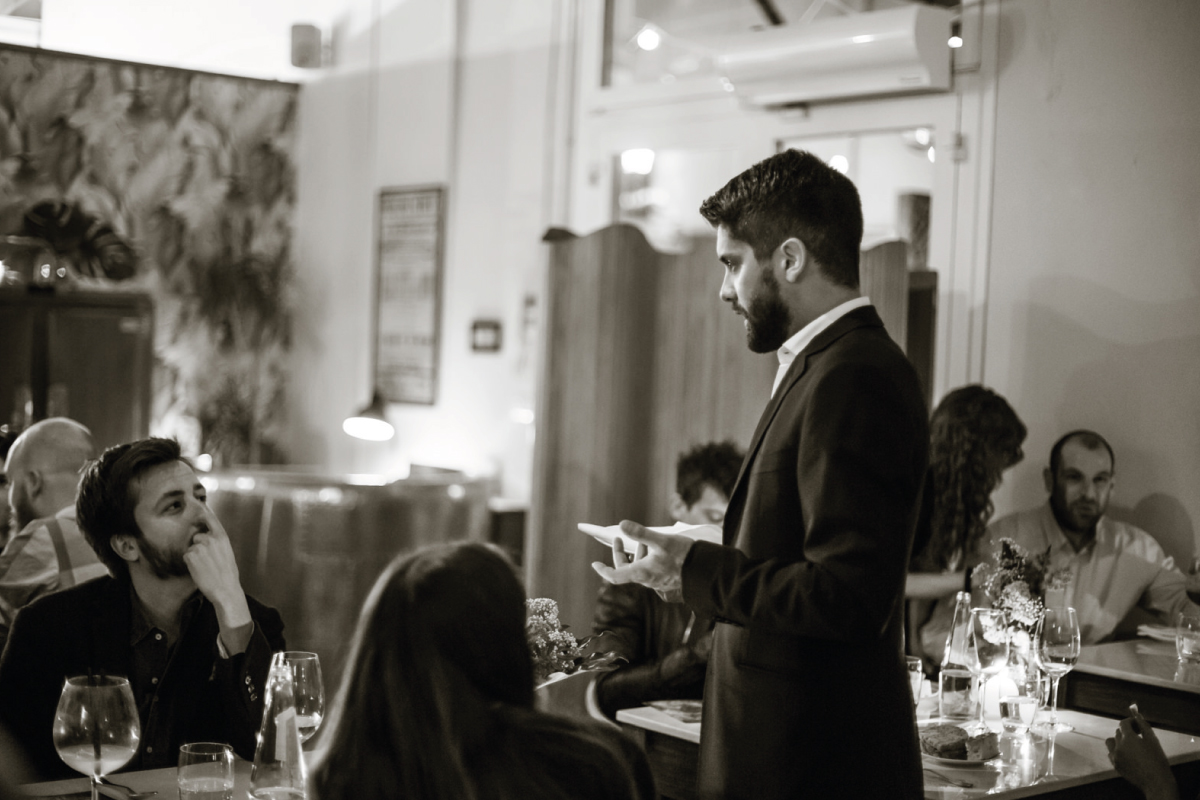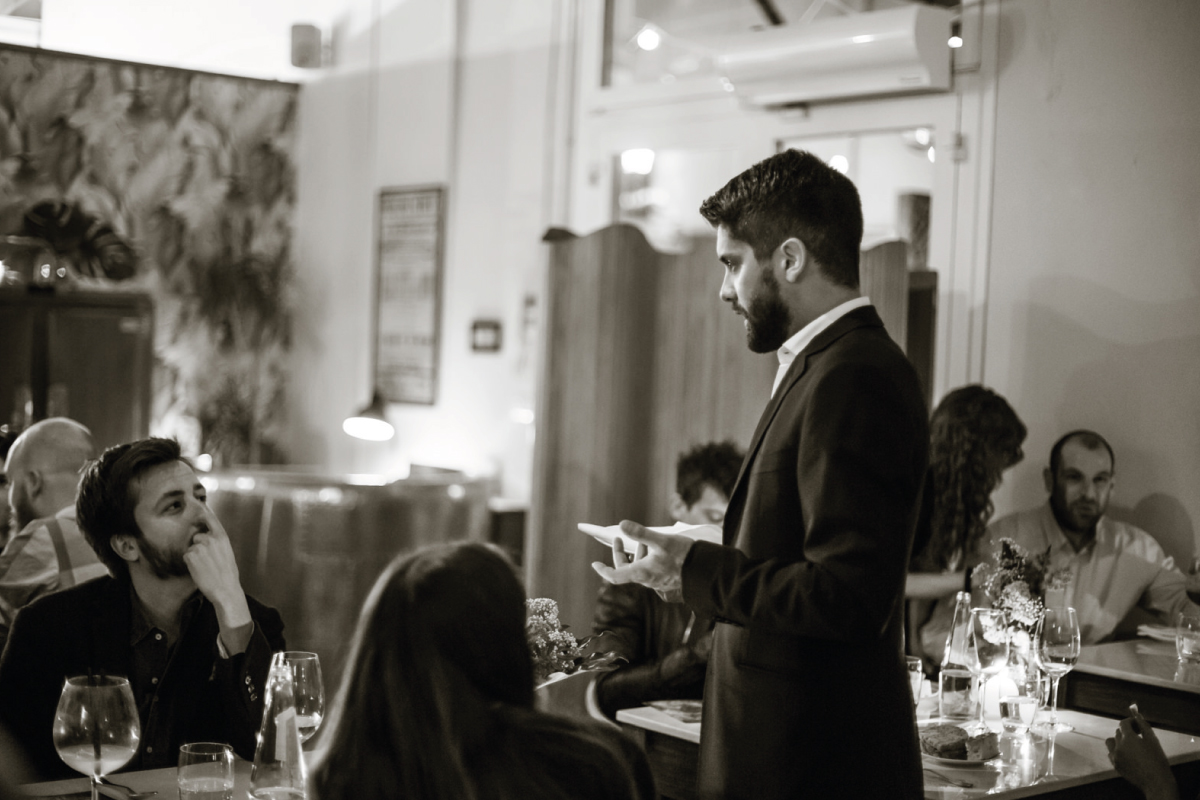 To those who have no experience but want to make their passion their job.
To those who have studied Hotel management but want to practice and deepen their knowledge.
To those who want to open their own entrepreneurial activity, and don't want to make a mistake.
To those who have started working in the field, but want higher education for their career.
To those who already have a degree in their pocket but want to change their lives.
To those who want to take over the family business.
To those who are working or already have some basic training in the culinary field, we recommend the Intensive Course in Waiting and Management.
REQUIREMENTS
High school diploma
Minimum age 18 years
Good knowledge of the Italian language
OBJECTIVE: WORK
To have students learn the art of cooking directly in the field through the FGA Method. One year of practical and theoretical classes and three months of curricular internship to boost one's professional life. We offer practical, intensive and effective courses that not only allow students to learn the main techniques of cooking, communication and management, but above all to make them truly understand the true meaning of being a restaurateur, learning the secrets of the trade that will then allow them to enter the working world with the characteristics of a true professional. During the lessons, the goal is to make the student understand the mechanisms of the different segments of the industry (cooking, baking, pastry making, dining service) that will make him or her a prepared and creative Restaurant Manager, able to set up the operational processes and supervise the management – of his or her own business, the family business or the restaurant he or she is going to manage.
YOUR PROFESSIONAL NETWORK NOW
During the course of study we connect students with the professional network of this sector.
– We arrange meetings with owners, employees and supervisors of companies belonging to the agribusiness sector that are closely involved in the production, distribution, control and serving of food: they are useful for the student to understand the catering sector in a comprehensive way.
– We take students and advise them to visit organic markets, olive and wine farms, renowned fish and meat retailers, and the places a chef needs to know to make an excellent choice of raw materials.
– We partner with international events such as Identità Golose and Taste of Milano, for which students are allowed privileged access, thanks to the agreements these organisations have with the school.
– Thanks to the integration with event activities, catering and at the Al Cortile restaurant, students have the opportunity to directly confront the job market that awaits them. And get a head start right away.
STUDY PLAN
STUDY PLAN: HAUTE CUISINE MODULE.
Knives and cuts: safety, dexterity, techniques
Vegetables and tubers, soups and side dishes. Italian, international and modern
Vegan "gourmet," alternative sauces and proteins
Eggs, from a basic ingredient to a protagonist in the kitchen
Theory and techniques of basic sauces
Fondues and risottos between tradition and creativity
Fresh egg and filled pasta
Raw materials no waste: meat and pork
Raw materials no waste: fish
Cheeses, cured meats: history, production and organoleptic analysis
Classic and modern trattoria: tradition today and low-cost cooking
Techniques: steaming, low temperature, smoking and drying
Fermentation: history, basic chemistry and techniques
The siphon: contemporary use in cooking
Spices. History, knowledge and organoleptic analysis.
Bread making: from flour to bread with sourdough, poolish and biga
Contemporary pizza: making it, regenerating it, seasoning it
Large leavened goods and desserts: history, traditions and types
Gourmet ice cream: creative recipes and how to use them
Catering desserts: theory, technique and presentation
Savory pastries and banquets: from amuse bouche to large numbers
History and culture of contemporary classical gastronomy
Calculation and strategy of a restaurant's food cost
Principles of nutrition, physiology of nutrition, diets and nutritional criticality.
Sensory analysis: a "blindfolded" lesson
Signature cuisine and sustainable cooking
Food Design: plating, table setting, food photography
Cooking for the intolerants: cooking well "without"
New services: delivery, take away, street food
Kitchens from around the world
Test of service
Final exam.
STUDY PLAN: COMMUNICATION MODULE
History of gastronomy
History of food, from the Neolithic to the future
Food publishing in Italy and publishing logics
Basic writing techniques: writing for work
Communication theory and techniques: making yourself understood, being persuasive, public speaking tips
Multimedia communication techniques for food, from the web to social networks
Food storytelling, technical theories and writing workshops
Interviews and the use of sources
From marketing plan to communication plan
The communications agency: doing press office, PR, consulting
Digital & Social Food Marketing tools and strategies
Multi-sensory marketing for the restaurant industry
Food criticism 2.0 and the new food professionals between old and new media
Professional deontology of criticism and the journalistic and non-journalistic professions
Alternative, viral, unconventional, effective communication
Knowledge of raw materials: history and production of cheeses and cured meats
Tasting techniques and sensory analysis
Professional critique of a dish
Personal branding: communicating one's professionalism
STUDY PLAN: MANAGEMENT MODULE
Food&Beverage cost control
Methods of sales price formation
Yield management in restaurant enterprises
Menu Engineering
From idea to brand realisation: thinking about the right format for your business goals
Feasibility analysis (Business plan)
The budget in the restaurant industry
The start-up world: bureaucracy related to starting a restaurant business
Vendor management, procedural system and inventory management
New trends and formats in the restaurant industry
Fundamentals of marketing and communication plan
Geomarketing – market and customer needs analysis
Wine marketing and wine list
Crisis management: managing and communicating crisis
Delivery today: an overview of applicable business models
Digital marketing for foodservice
Human resource management
The importance of room service: technical characteristics of a room and opportunities
Management of orders, customer relations, reservations, room-to-kitchen relationship
Sales techniques
Designing and implementing cocktail, spirits and bar offerings
STUDY PLAN:
The hall as a profession and career prospects
Interview, CV and presentation of one's professionalism in the world of work
Service styles, yesterday today and tomorrow
Dining service and back office
Managing reservations and customer flow
Service protocol and teamwork, relationships
The commercial and strategic role of room service
Customer psychology, menus and orders
Wine list, cocktails and spirits: guiding the choice
Sales techniques and objectives
Crisis management and customer care
Housekeeping: pre and post service
Safety, labor rights and duties
THE DIPLOMA
The certificate issued at the end of the course is a passepartout for the working world even at an international level given the accreditation that Food Genius Academy has received over the years thanks to the preparation of its students, the authoritative collaborations and the instructors the school uses. Food Genius Academy is also an Accredited Institution for Employment Services of the Lombardy Region, i.e., an institution registered in the Regional Register of DBNs (registration number 1217) that offers training for the technical-professional profiles and skills that the working world requires and that emerge from the ever-changing reality. FGA issues a Regional Certificate of Competence on the basis of regional certification delivery standards: a useful tool for the purposes of entering the labor market, job relocation or for resuming studies in a vocational training pathway. Being an FGA student gives you the right skills and opens doors to the working world.
HACCP CERTIFICATE
The HACCP certificate( Hazard Analysis Critical Control Point) this is necessary for anyone working in the food and beverage field administration (for example, chefs, bartenders, restaurateurs, pizza makers, food processors, etc.,). The HACCP Certificate is obtained after attending a legally required course covering topics such as microbiology, chemistry, physics and legislation, the HACCP system, its application and sanitisation, and taking and passing a test demonstrating the skills acquired. Food Genius Academy students, as required by Regulation (EC) 852/04 obtain the certificate required by regional regulations as part of their training.
CAREER OPPORTUNITIES
After the course and the curricular internship, you are ready to join the staff of a restaurant of any kind (starred, street-food, trattoria), hotel, or foodservice company. You will be able to fill a variety of roles, including: F&B Manager, Executive Chef, Food Consultant, Entrepreneur-Restaurant, Food Controller in the large-scale retail sector. Or start your own business in catering.
all in-person and distance learning classes, educational outings, additional e-learning insights, professional uniform, personal set of tools and knives, class handouts, insurance, final exam, HCCP certificate, internship, diploma, fees and taxes.
+ €500 FGA Network membership fee
The FGA Network membership fee includes lifetime access to recruitment activities and job opportunities in companies and restaurants run by the Chef Around the World recruiting firm and to the professional development and continuing education courses and activities offered by Food Genius Academy to all its alumni.
The course is payable in one lump sum or in three monthly instalments.
Contattaci per sconti, agevolazioni o per fare una lezione di prova.
Corso professionale in Management, Cucina, Sala e Comunicazione