Professional Course in Gastronomic Communication and Criticism
Free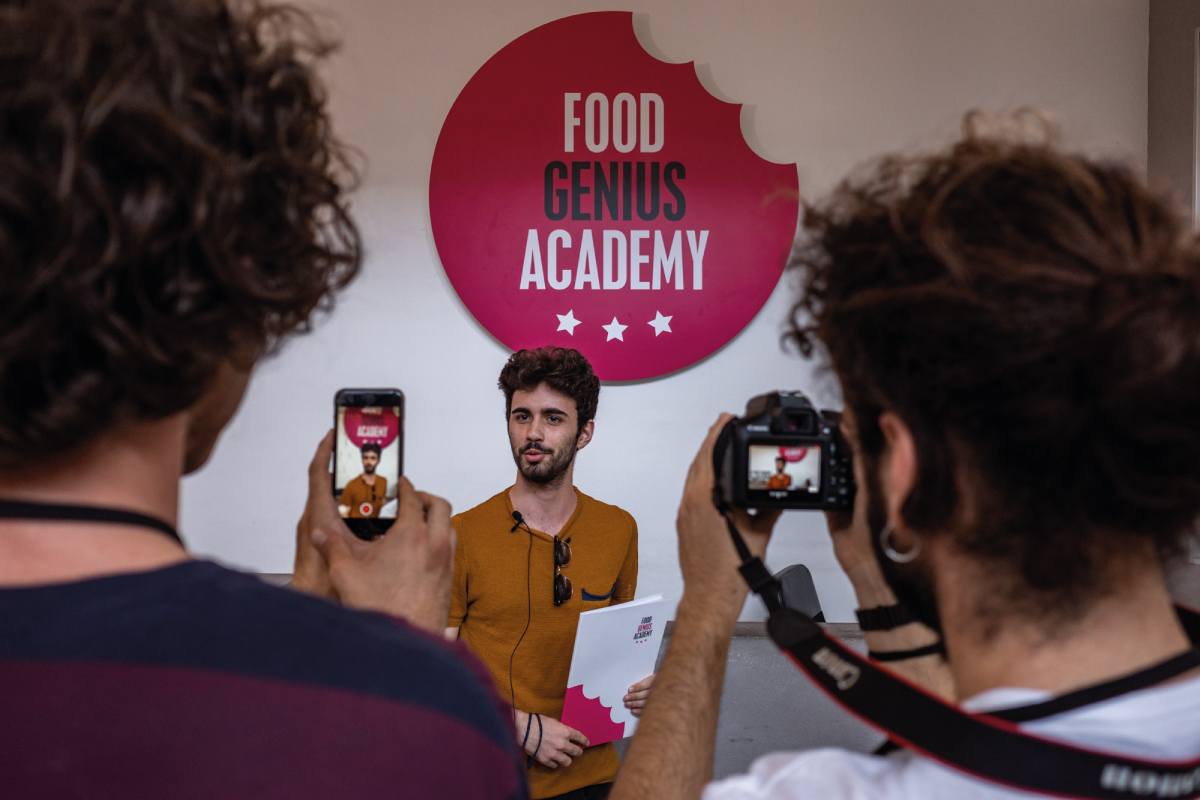 About this course
The first course to become a professional in communication 2.0. and immediately enter the working world.
The ultimate course to be able to work in the world of contemporary gastronomic communication and build a professionalism in line with the needs of today's job market: with online, in-person classes and final internship to start right away.
Being a journalist or a food critic thanks to newspapers and TV is the dream of many, but there are numerous professions in the food sector, varied and constantly evolving, merging digital skills, social, writing skills, marketing and a vision of the sector that includes not only chefs, restaurants, judges and readers, but production companies, publishers, investors, editorial logics, communication plans and commercial objectives, viral videos and reels or historical food guides.
Food Genius Academy is a professional training center, we don't do amateur courses for leisure and our approach is focused on entering the working world of tomorrow. We were the first in Milan to structure this course in partnership with ItaliaSquisita, a historic Italian food magazine, because we both work in this world, we know it well, we know what the basics needs are to understand cooking and write about it, but above all the most in-demand figures and skills and the possible professional outlets: digital content creator, consultant, press officer, PR, influencer, content marketing specialist. If you want to pursue a career in this field, this is the most comprehensive course around – and it's just for you.
DAD + Laboratories + Internship
The course includes 3 months of theoretical training, 1 month of practical exercises and in-person workshops in Milan, also in the evening hours, and 3 months of internship.  Classes last 3 hours, twice a week with more than 20 lecturers working in publishing, consulting or PR and digital marketing agencies, between old and new media.
About 70 percent of the classes are conducted in DAD Distance Learning mode, while the tasting and sensory analysis workshops are held in-person in Milan at the FGA headquarters and are concentrated in the last month or so of attendance to allow "off-site" participants to attend as well. Following this, you can begin your internship at one of FGA's partner agencies, editorial offices or freelancers.
13th edition Professional Course in Gastronomic Communication and Criticism
contact us for further information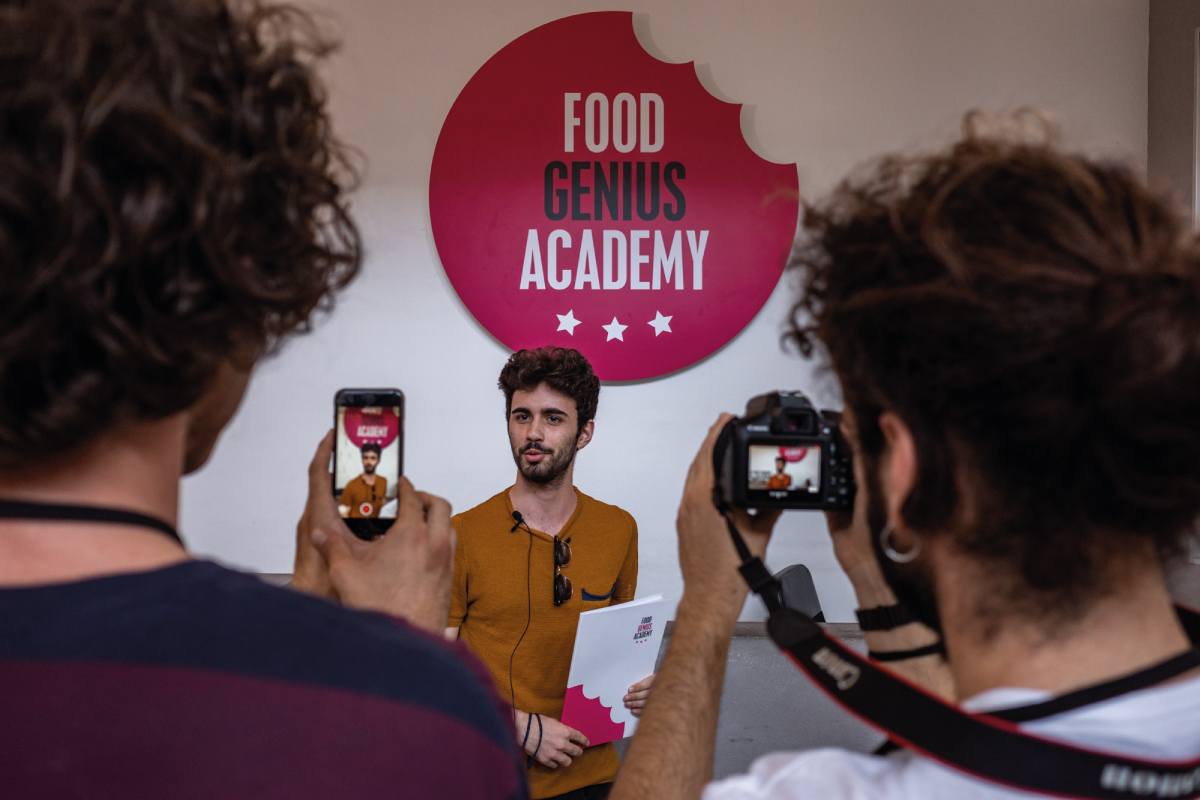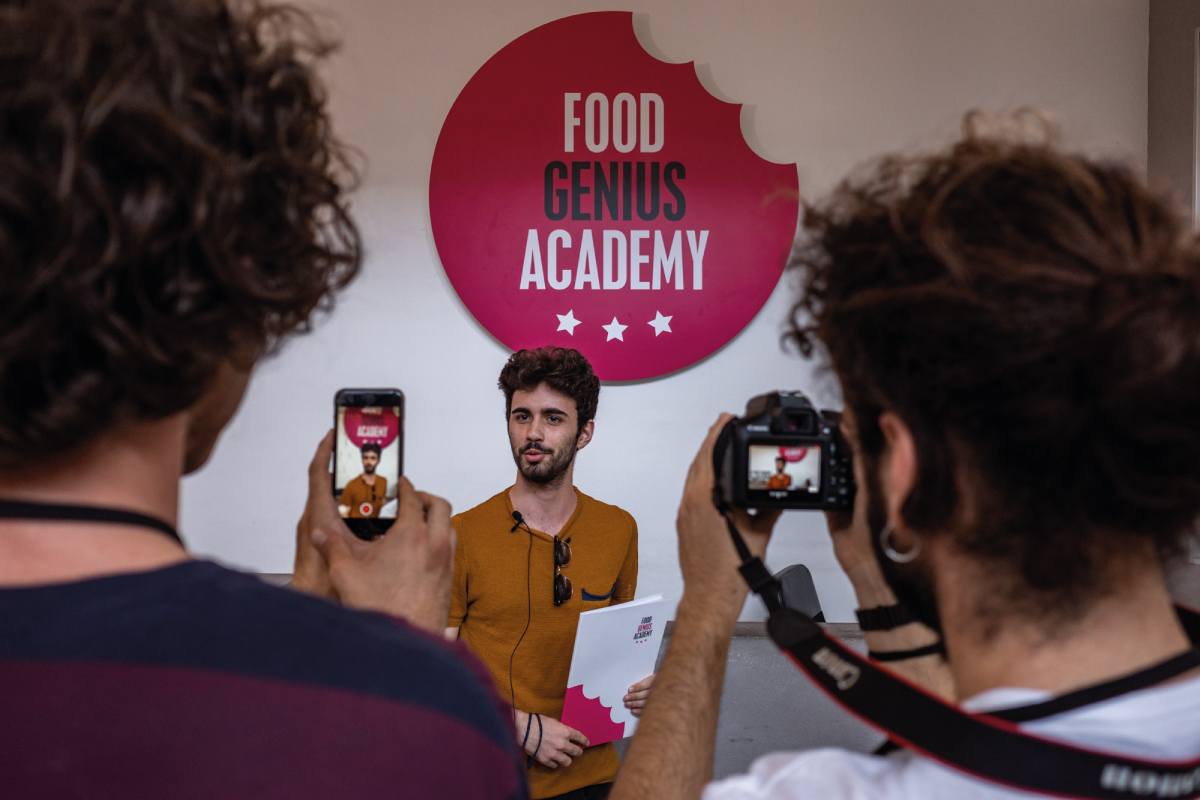 To those who want to write about cooking and want to understand where and how to start.
To those who have studied communications or already have a degree in their pocket, but want to deepen their knowledge of the food world.
To those who have started working in the field but want higher education for their career.
To those who have their own project and want to develop it professionally.
What you will learn.
You will learn about the culture and history of cooking, from dawn of human civilization to contemporary chefs and today's trends. You will understand how to interpret and taste haute cuisine dishes, to know and recognize quality raw materials, and to navigate culinary styles and trends. We will teach you how to build an effective communication plan, choose the right media, food writing techniques to draft texts for articles, branded content, press kits. We will tell you about the evolution of food journalism and how to create innovative and eclectic social content to spread information in an educated, viral or pop way depending on the type of target audience. 100 hours to assimilate the basics to become a food expert, know how to handle multimedia tools, find your way in the business world, and know how to keep up to date.
REQUIREMENTS
High school diploma
Minimum age 18 years
Good knowledge of the Italian language
Familiarity with digital tools
Ability to attend 3-month internship at one of the partner facilities
GOAL: WORK
The main objective of our school is for students to learn the art of kitchen communication directly on the field through the FGA method. Four months of practical and theoretical classes and three months of curricular internship to boost your professional life. We offer hands-on, intensive and effective courses that not only allow you to learn the history of cooking, writing and marketing techniques, but most importantly make you truly understand the true meaning of being a contemporary communication professional and the new figures most in demand in the working world.
YOUR PROFESSIONAL NETWORK NOW
During the course of study we connect students with the professional network of this sector.
– We arrange meetings with chefs, owners, employees and supervisors of companies belonging to the agribusiness sector that are closely involved in the production, distribution, control and serving of food: they are useful for the student to understand the restaurant industry in 360 degrees.
– We take students and advise them to visit restaurants, new formats, organic markets, olive farms and vineyards, as well as a list of magazines and social accounts that a food professional should know about.
– We partner with international events such as Identità Golose and Taste of Milano, for which students are allowed privileged access, thanks to the agreements these organizations have with the school.
– Thanks to the integration of event activities, consulting and the Al Cortile restaurant, students have the opportunity to directly confront the job market that awaits them.
– Food Genius Academy has established contacts with newsrooms, agencies and freelancers for on-the-job training internships.
STUDY PLAN
History of gastronomy from Apicius to Redzepi
History of food, from the Neolithic to the future
Food publishing in Italy and publishing logics
Basic writing techniques: writing for work
Communication theory and techniques: making yourself understood, being persuasive, public speaking tips
Multimedia communication techniques for food, from the web to social networks
Food storytelling, technical theories and writing workshops
Interviews and the use of sources
From marketing plan to communication plan
The communications agency: doing press office, PR, consulting
Digital & social food marketing tools and strategies
Food photography and food design
Multi-sensory marketing for the restaurant industry
Food criticism 2.0 and new food professionals between old and new media
Professional deontology of criticism and the journalistic and non-journalistic professions
Alternative, viral, unconventional, effective communication
Knowledge of raw materials: history and production of cheeses and cured meats
Tasting techniques and sensory analysis
Professional critique of a dish
Personal branding: communicating one's professionalism
THE DIPLOMA
The certificate issued at the end of the course is a passepartout for the world of work even at the international level given the accreditation that Food Genius Academy has received over the years thanks to the preparation of its students, the authoritative collaborations and the teachers the school uses. Food Genius Academy is also an Accredited Institution for Employment Services of the Lombardy Region, i.e., an institution registered in the Regional Register of DBNs (registration number 1217) that offers training for the technical-professional profiles and skills that the world of work requires and that emerge from the ever-changing reality. FGA issues a Regional Certificate of Competence on the basis of regional certification delivery standards: a useful tool for the purposes of entering the labor market, job relocation or for resuming studies in a vocational training pathway. Being an FGA student gives you the right skills and opens doors to the world of work.
.
INSTRUCTORS
You will have the opportunity to have lessons with and meet lecturers such as Carlo Spinelli, Gabriele Zanatta, Alessandro Massi, Margo Schachter, Aldo Spinelli and many others
CAREER OPPORTUNITIES
You will be ready to join an online or offline editorial staff, to start your own blog or social channel project, to work for restaurants or food service companies. As an employee, external collaborator, freelancer or to start your own business or support your family's: the possibilities are truly endless and many of our students have even invented new ones!
– Food journalist, storyteller, editor, food writer, food critic. Online and offline.
– Responsible for the communication of a restaurant, bed&breakfast or family business.
– Account, press office, PR and agency communication professional.
– Content creator, food influencer, food blogger, Youtuber and new digital entrepreneurship.
– Consultant for food and hospitality companies.
– Creator of food and wine events.
all in-person and distance learning classes, educational outings, additional e-learning insights, lecture handouts, insurance, final exam, internship, fees and taxes.
+ €500 FGA Network membership fee
The FGA Network membership fee includes lifetime access to recruitment activities and job opportunities in companies and restaurants run by the Chef Around the World recruiting firm and to the professional development and continuing education courses and activities offered by Food Genius Academy to all its alumni.
The course is payable in one lump sum or in three monthly installments.
Contattaci per sconti, agevolazioni o per fare una lezione di prova.
Corso professionale in Comunicazione e Critica Gastronomica