Weekend baking course
Free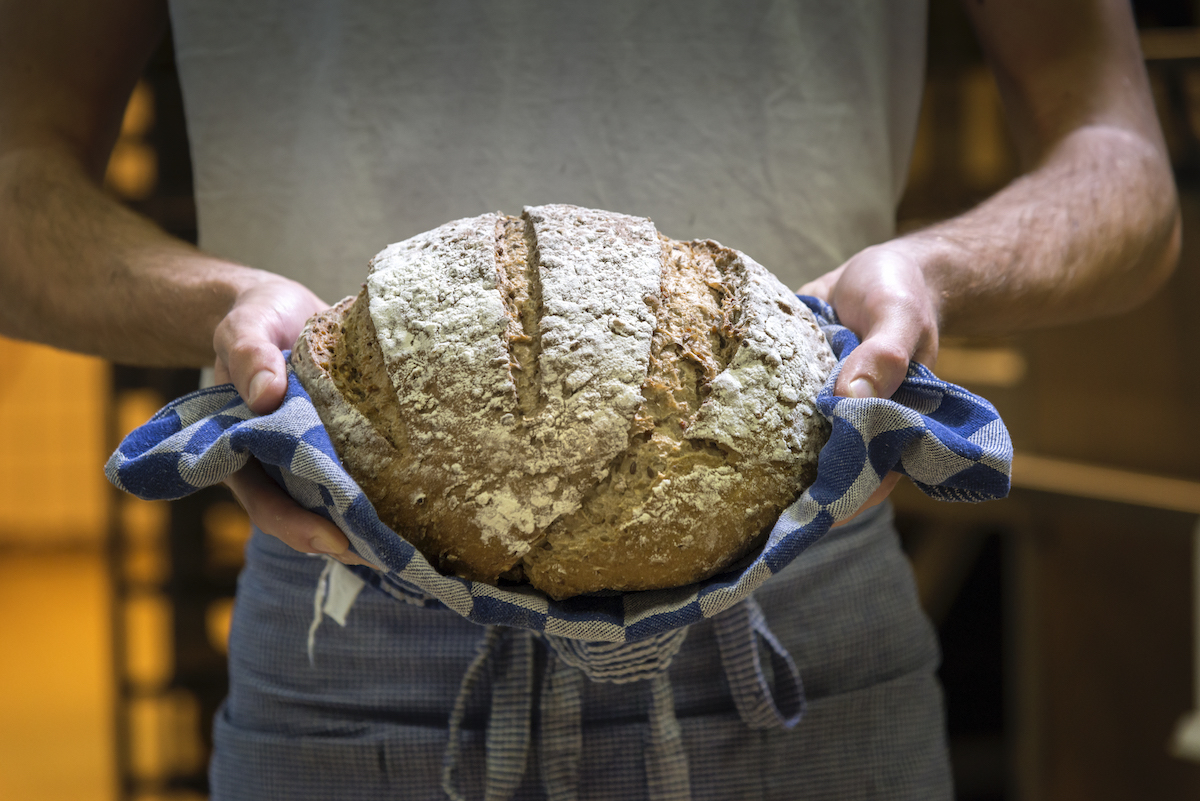 About this course
Hands in dough? Do it like a pro with the baking and white art course in Milan and Bologna to learn all about flours and leavening. Bread, leavening, pizza and fresh pasta will have no more secrets!
How to make bread? The bread-making and white art course of Food Genius Academy Milan and Bologna offers complete training with a practical slant, giving you the opportunity to learn all the techniques of white art and bread-making, both traditional and contemporary.
Would you like to learn the techniques for preparing the perfect dough and baking it to perfection? Thanks to our master bakers, pizza makers and pasta makers, we will teach you the basic knowledge and techniques needed to learn how to make good bread (pizza, focaccia, breadsticks…) in both home and professional ovens, and all the secrets of fresh pasta making. Perfect for baking enthusiasts, those who work in catering, bed & breakfast, as personal chefs or who want to serve their own bread and pasta in restaurants or trattorias. No experience is needed, at Food Genius Academy we start with the basics.
The aim of the course is to teach you how to make a wide range of leavened products, using classic and contemporary trendy techniques, learn about ingredients and equipment and their correct use – at home, in a restaurant, or in a pastry shop. From French recipes to Italian pizza, contemporary techniques and in-depth knowledge of ingredients: in our workshops equipped with the latest equipment and technology, workshop hours are spent with 'your hands in the dough' together with instructors who work in bakeries and pastry shops every day.
At the end of the course we won't give you a grade, but we will taste and analyse your leavened products together to give you the right tips to improve them even more or create variations. So that you really achieve the goal of the course: to make you bake like a pro just the way you want and for the purpose you want. Whether you do it for passion or for work, we want to make you independent in the shortest possible time.
Do you want to start baking your own bread and yeast products? Sign up now for Food Genius Academy's bread-making and baking course!
4th edition Weekend Bread-Making Course in MILAN
5th edition Weekend Bread-Making Course in BOLOGNA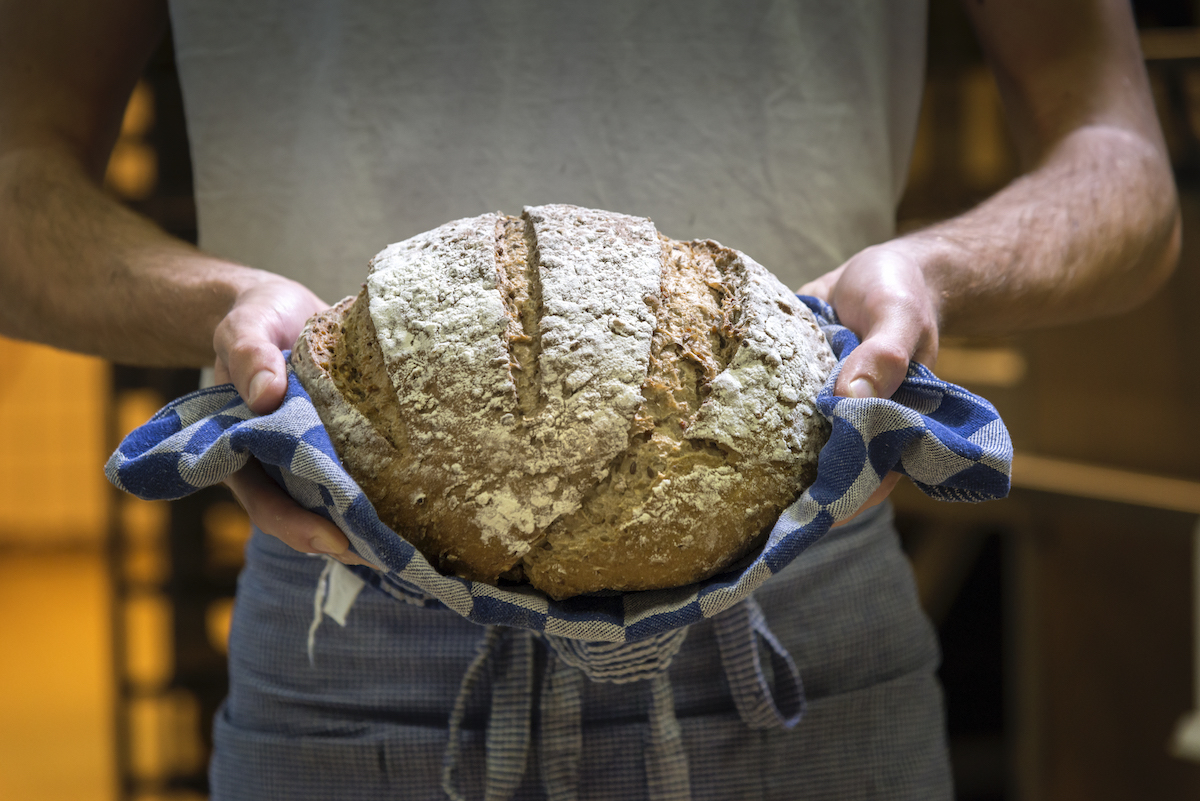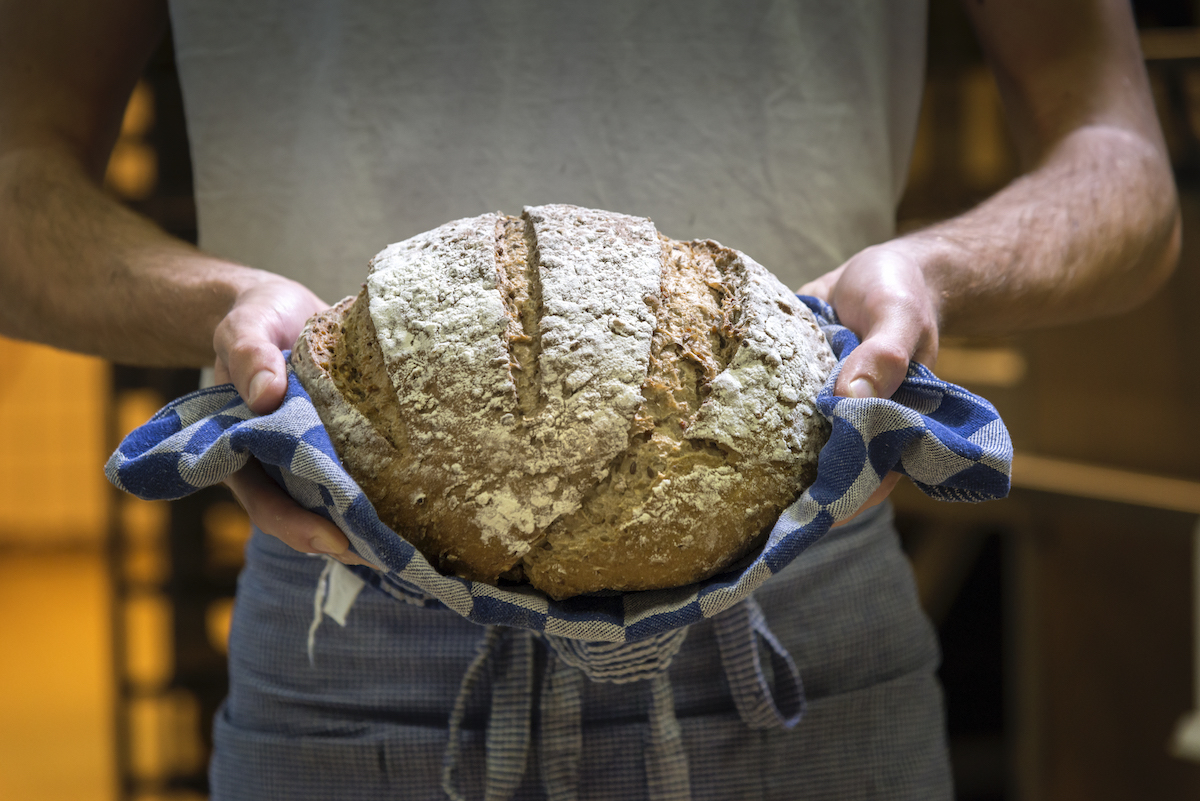 To bakery and white art enthusiasts who want to improve their skills in a professional manner.
To those who want to turn their passion into a job and want to take their first steps.
Those who work in restaurants, caterers, bed & breakfasts or pubs and want to make their own bread.
To those who knead as self-taught but want to learn professional methods and techniques.
REQUIREMENTS
Minimum age 18 years
Good knowledge of the Italian language
OBJECTIVE: CONTINUOUS TRAINING
The main objective of our school is for students to learn the basic techniques of the white art with a professional approach. Food Genius Academy offers practical, intensive and effective courses that allow you not only to learn recipes but the basics and techniques of baking so that you can immediately apply what you have learnt and make it profitable today and in the future.
THE FGA NETWORK
All students are given the opportunity to become part of a nationwide network of professionals. Being an FGA student means being able to access the search for collaborations throughout the country in the food sector.
STUDY PLAN
The ABC of yeast and flours
Knowledge of different flours and their use, knowledge, management and use of different yeasts.
Direct and indirect baking techniques: traditional breads with compressed yeast
The importance of using compressed yeast in direct and indirect doughs with autolysis or hydrolysis to be able to produce bread with short rising times and in situations where there is little time available.
Bread-making with mother yeast and ancient grains
Rediscovering ancient grains and their peculiarities as well as the importance of using mother yeast in order to obtain products with an excellent shelf life.
Gourmet pizza and paddle pizza
Creation of gourmet pizzas, with application of different baking methods depending on the type of dough and its percentage of hydration, with topping.
Sweet breads, buns, cassette bread, basic pastries
Creation of products to bring to the table, to accompany an aperitif or buffet, or to be eaten at breakfast, aperitif, as a snack and to accompany a bread basket.
Flatbreads & co.
Production of different types of focaccia, which can be served as an accompaniment to a meal, or transformed, seasoned and stuffed into real meals that can be eaten outside the home.
Fresh pasta
Production of different types of egg pasta and fresh pasta with various fillings.
HAACCP
Food cost
Final exam
THE CERTIFICATE OF ATTENDANCE
The certificate issued at the end of the course is also a useful tool for entering the working world, re-entering employment or resuming studies in a vocational training course. Given the accreditation that Food Genius Academy has received over the years thanks to the preparation of its students, the authoritative collaborations and the teachers the school uses. Being a student at Food Genius Academy gives the right skills and opens doors to the working world.
CAREER OPPORTUNITIES
As a food blogger or food influencer
As a personal chef in private case
As a private chef for events and catering
At restaurants, bars, agritourisms, bed&breakfasts, fast food or street-food establishments
The aim of the course is to enable you to bake various leavened products independently, at home, in a restaurant or in your own workshop. During the final examination we will then taste and evaluate your creations together and give you the right tips to possibly improve them, invent variations, correct mistakes and arrive at the professional result you have set yourself.
all in-person classes, professional uniform, lecture handouts, insurance, fees and taxes.
FGA Network membership included
The FGA Network membership fee includes lifetime access to recruitment activities and job opportunities in companies and restaurants run by the Chef Around the World recruiting firm and to the professional development and continuing education courses and activities offered by Food Genius Academy to all its alumni.
The course is payable in one lump sum or in three monthly instalments.
Metti le mani in pasta. Sforna da professionista!
Corso di Panificazione nel weekend