Italian cooking course in english
Free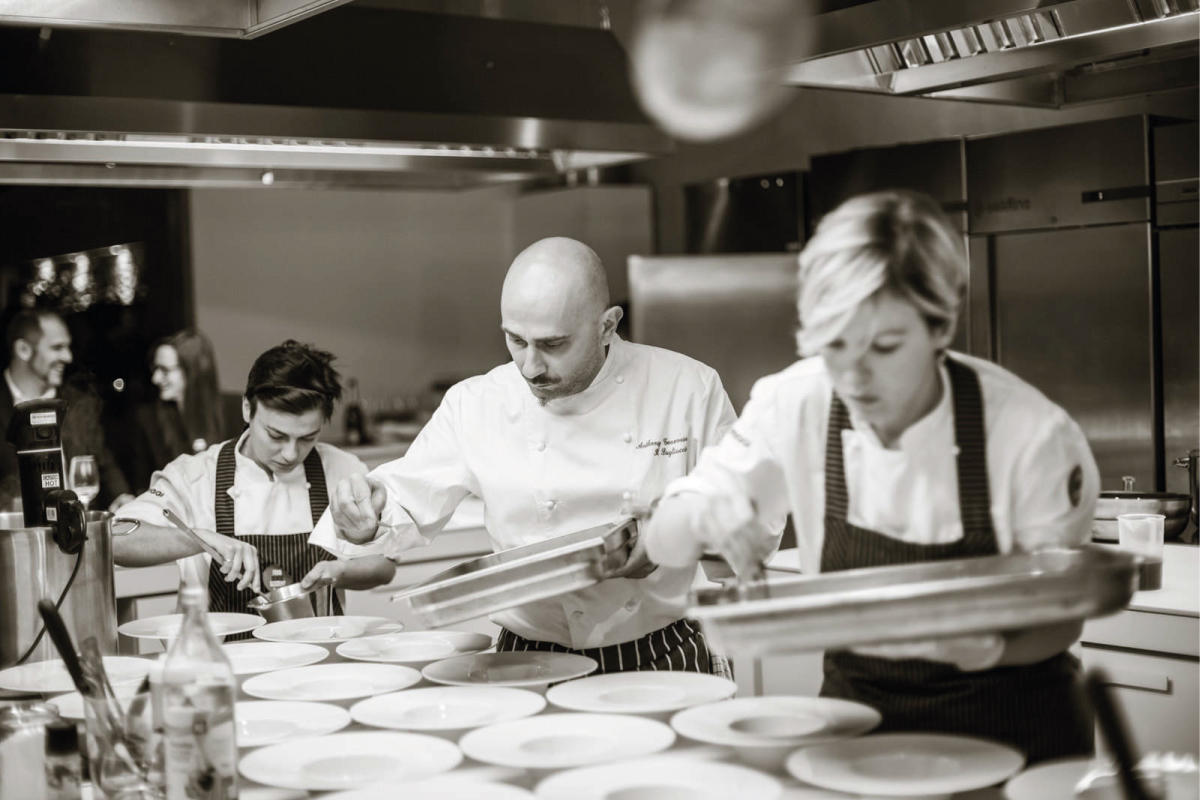 About this course
Food Genius Academy culinary courses in Milan: a professional approach to Italian cuisine
No touristic scams: our professional cooking courses are aimed at international students that are interested in learning Italian traditional and contemporary cuisine.
Food Genius Academy training programs are addressed to foreign students and all our international classes are held in English and include theoretical and practical lessons. Food Geniuys Academy designs its programs to allow for a more practical approach to education following the philosophy "learning by doing". Students learn how to know, treat and enhance the best Italian products and how to create modern dishes in line with the latest trends.
Teachers are chefs from top restaurants and passionately transmit their knowledge and their philosophy to students, from the basic techniques to the most innovative and avant-garde methods.
Our Chef-teachers transmit invaluable concepts of the Italian cuisine, both traditional and modern and creative, to the FGA students. Each topic is approached practically: through the professional experience of the chef professor, the students have the opportunity to directly confront the job market that awaits them.
Many school trips to eno-gastronomic companies of excellence (markets, restaurants, artisan producers) complete the educational offer. On request, all courses could include a period of internship in prestigious restaurants or hotels, in order to refine and improve the knowledge acquired during the courses and to introduce our students in the world of work.
Contact us for more information and to know about next courses dates.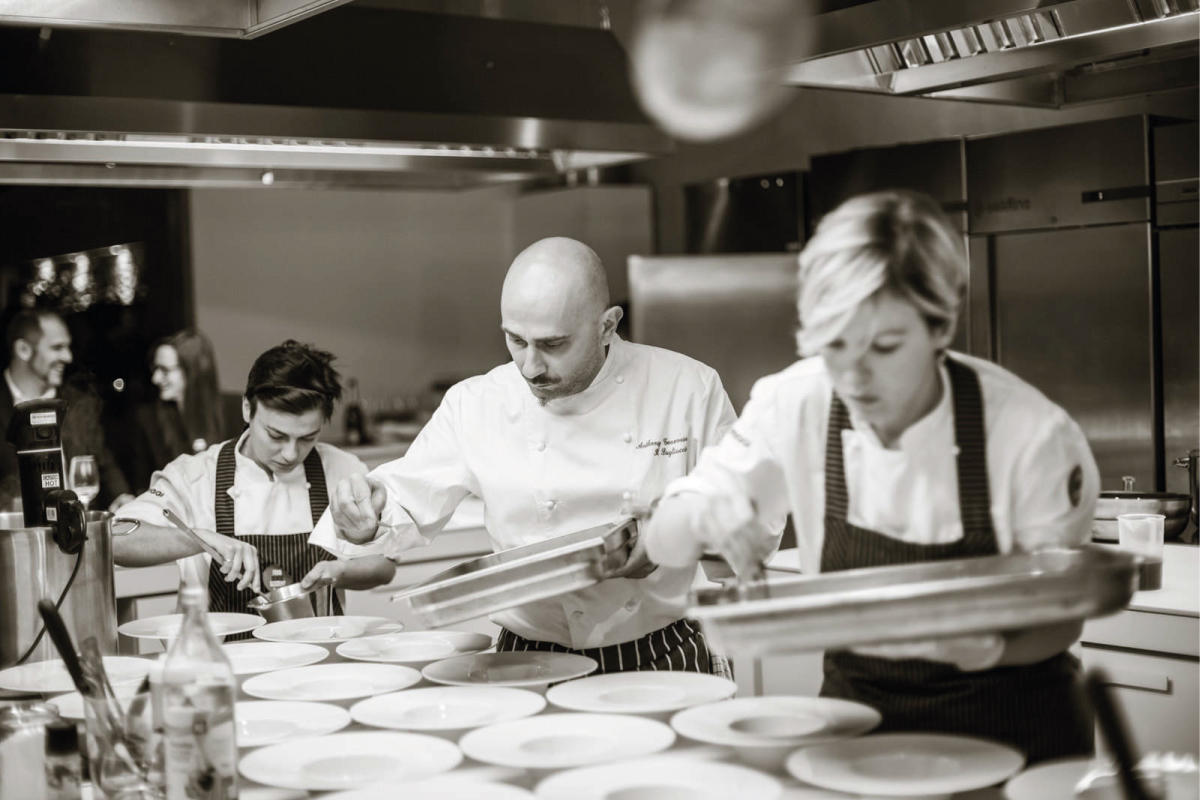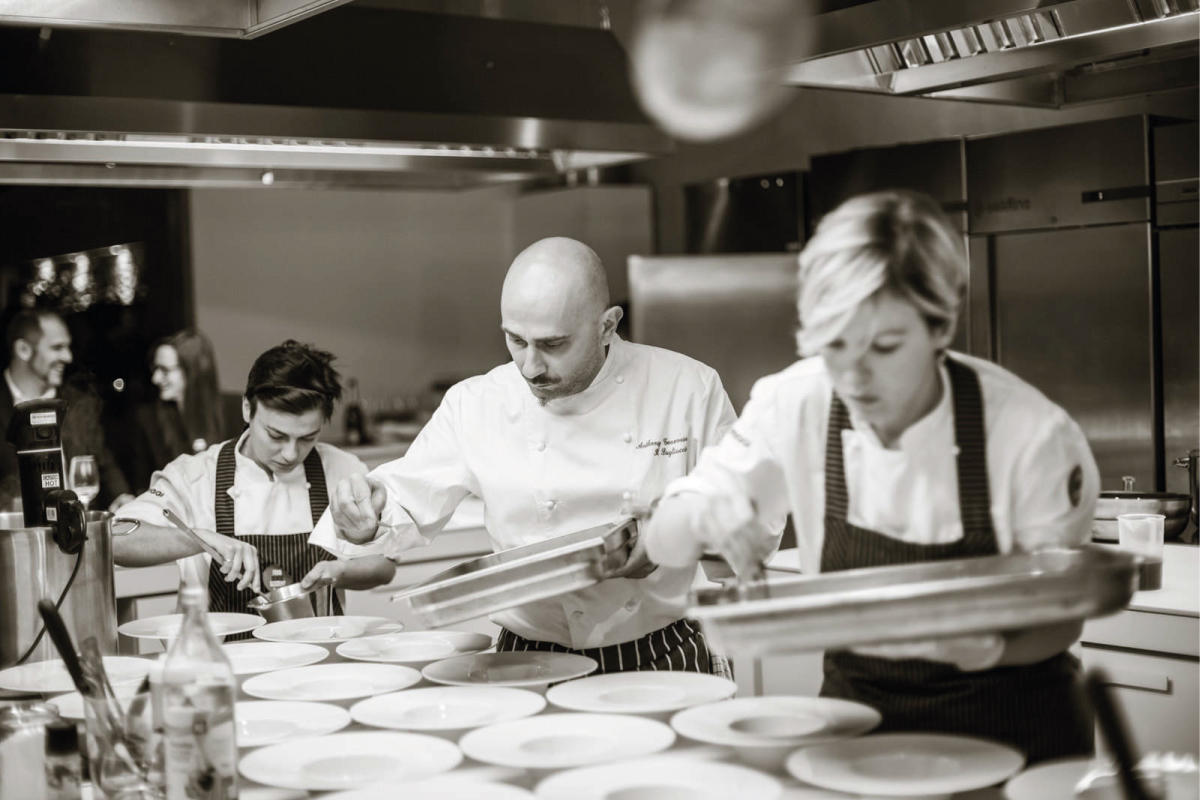 This course is conceived for beginners who want to discover the Italian culinary tradition. During the practice sessions and the theory classes our teachers will guide the students through the Italian gastronomy and its rich and diverse regional heritage.
Teachers are chefs of successful restaurants, they share their know-how with the students, transmitting them their passion and philosophy. At the end of the course the students will be able to recognize, treat and value the best Italian products and to replicate and even reinterpret the typical Italian dishes.
Several educational trips among the best enogastronomic excellences (markets, restaurants and producers) complete the course.
Degree
Chef Diploma and Certificate of Competence authorized by the Regional Government of Lombardy
Subjects
Elements of Italian gastronomic tradition: hints of history and culture
HACCP
Mediterranean Basics
Vegetables
Meat
Fish
Pasta
Pizza&Bakery
Pastry basics
Regional cuisine: North – Center and South of Italy
Reinterpretation of the tradition
Milanese cuisine – Rice and risotto
Final Exam
HACCP regulations
Since 1994, the European Economic Community has established several fundamental decrees that regulate "personnel hygiene and quality control" in the food industry and apply to all employees in the sector. It is enforced through adequate training and a system of auto-control called "HACCP" (Hazard Analysis and Critical Control Points).
Meetings with outside producers and suppliers
Meetings with owners, employees and supervisors of companies in the food service sector that work with ingredient production, distribution, control and administration, are valuable for students in order to fully comprehend the restaurant sector. Organic markets, wine and olive growers, renowned fish and meat vendors need to be known well by the Chef to ensure the best choice of ingredients.
Food Genius Academy is partner of international events such as Identita Golose and Taste of Milano, with agreements that grant special access to students.
Teaching materials
Students are provided with a professional uniform, a personal set of tools and knives and lecture notes and bibliography for each lesson.
FGA certificate
A certificate of attendance is issued upon course completion, serving as a reference point for the professional world recognized. In Milan headquarter, a certificate of competence is issued on a regional level as well as internationally, thanks to the school's partnerships with Lombardy Region and renowned institutions.
Face-to-face lessons held in English, educational outings, professional uniform, personal set of tools and knives, lecture notes, insurance, final exam, HCCP certificate, diploma, fees and taxes. Internship on request.
The enrollment fee for the FGA Network includes lifetime access to personnel selection activities and job opportunities in companies and restaurants managed by the recruiting company Chef Around the World and to courses and professional updating and continuous training activities in Milan offered by Food Genius Academy to all its former students.
The course is payable in a single solution or in three monthly rates.
Contact us for discounts and benefits.
Use the form below to drop us an e-mail. Old-fashioned phone calls works too.
Cook like a pro! Let's make something awesome together.
Italian cooking courses in english