Professional weekend cooking Course
Free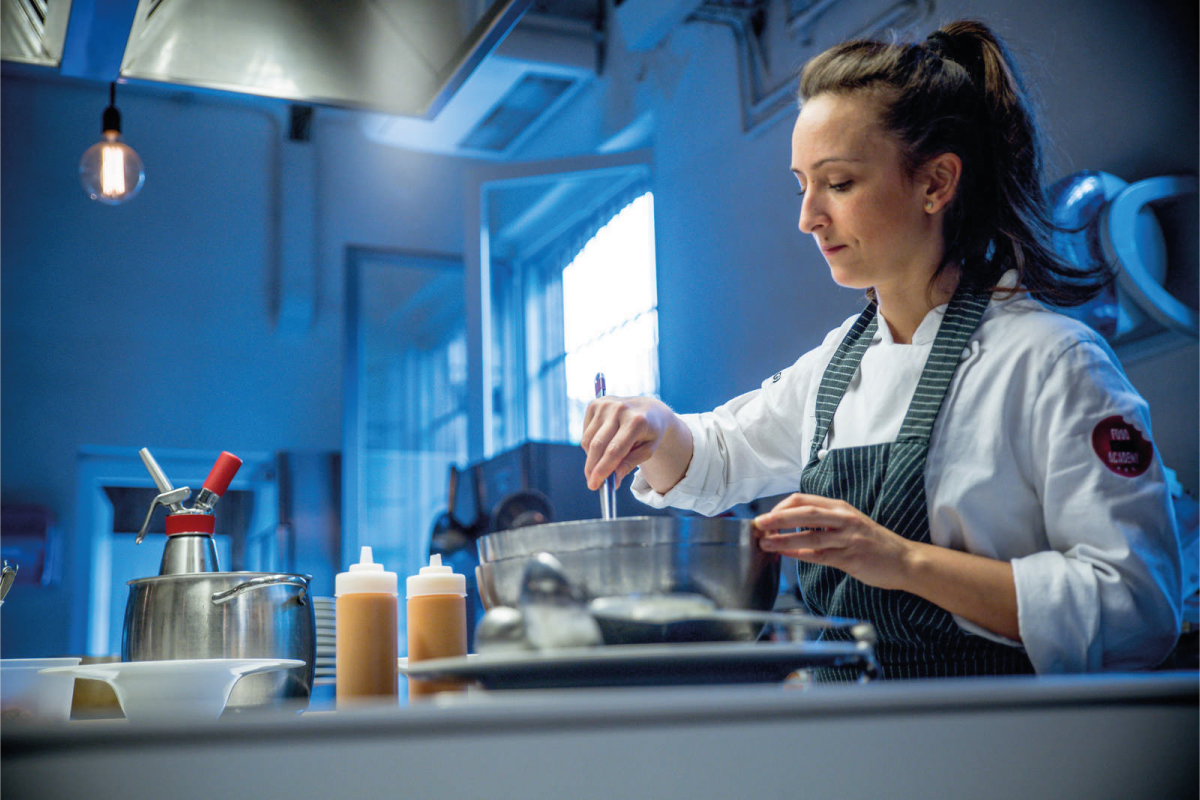 About this course
The part time professional cooking course to learn how to cook, starting from the basics
A path designed specifically for those who work during the week, to those who want a change or just increase their culinary skills and use them professionally- As personal chef or food influencer, in the family bed and breakfast or directly in private homes.
A complete professional course, which allows you to develop all the practical skills to become a real chef, all starting from the basics.
The course is on Saturdays with full-time hours and in 4 months giving you major knowledge of raw materials, the basic techniques and preparations necessary to have a professional approach to cooking.
32nd edition Professional Cooking Weekend Course in MILAN
33rd edition Professional Cooking Weekend Course in MILAN
24th Professional Cooking Weekend Course in BOLOGNA
contact us for further information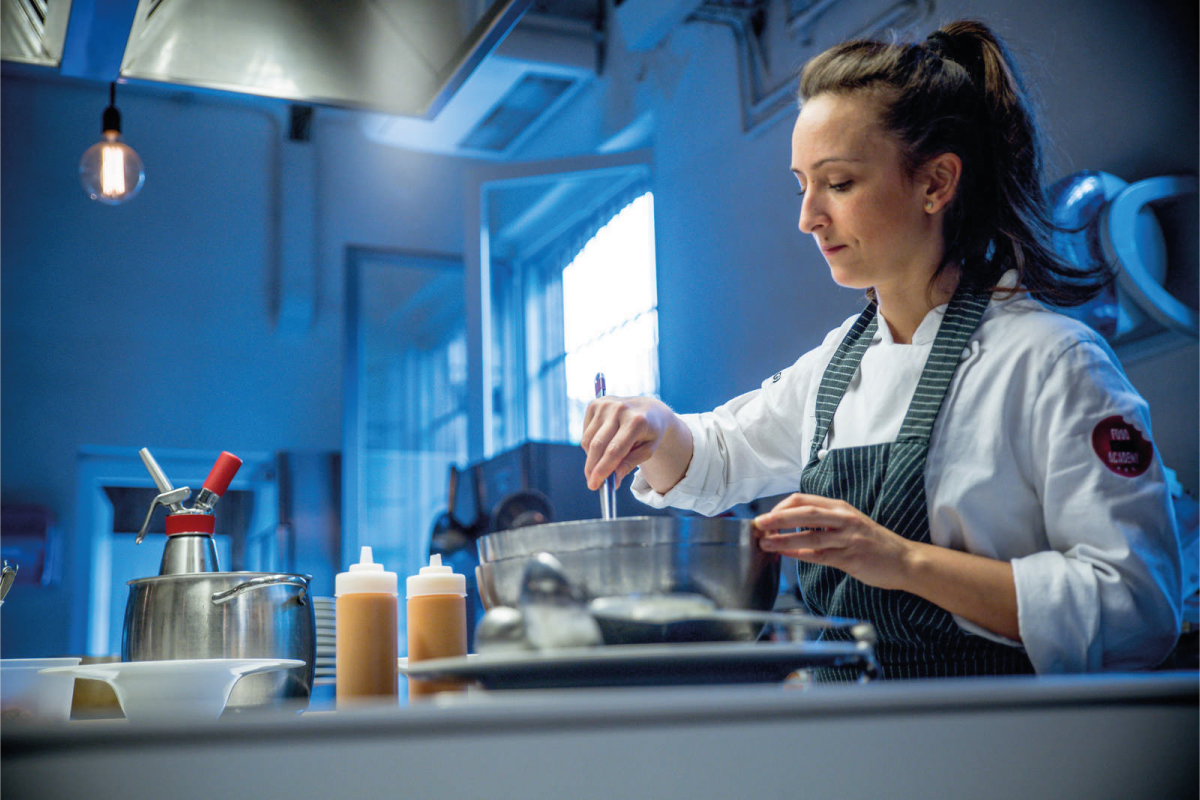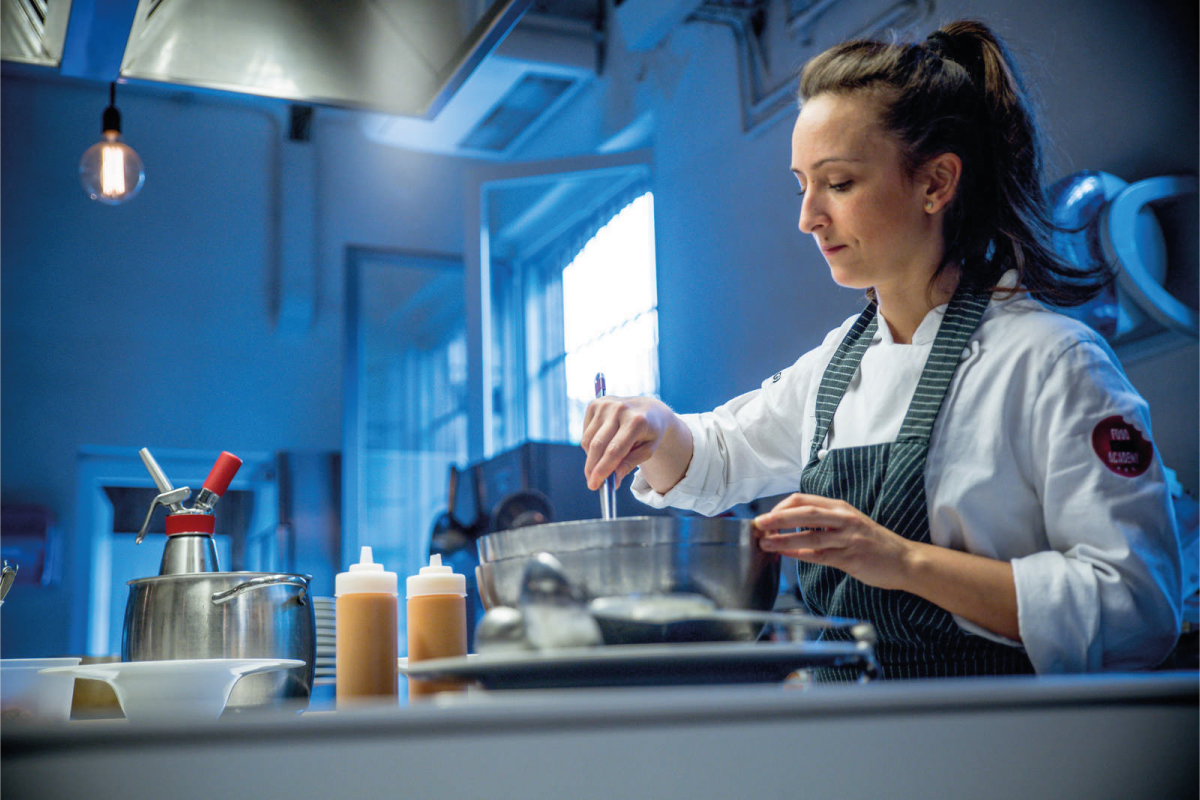 For cooking enthusiasts who want to improve their skills professionally.
For those who want to make their job their passion and want to do so during the weekends.
For he who cooks for himself but wants to learn professional methods and techniques.
To all those who want to take a path in the food industry that is different from the job of a chef in a restaurant.
REQUIREMENTS
Minimum age 18
There are no age limits
Good knowledge of Italian
No prior experience is required.
GOAL: WORK
The main objective is to have our students learn the art of cooking directly on the field thanks to the FGA Method.
In this course we train aspiring cooks who do not have a basic preparation or those who want to perfect their skills and to use the many professionalism of the food industry-food blogger, personal chef, food influencer, private chef at home, chef or restaurantmanager, bed and breakfast, collective catering…
Four months of practical and theoretical intensive lessons that allow not only to learn the main techniques of cooking, but above all "working behind the stove » to approach the working world with the characteristics of a true professional.
YOUR PROFESSIONAL NETWORK NOW
All students are given the opportunity to become part of a nationwide professional network. Being an FGA student means being able to access the search for collaborations throughout the national food sector.
STUDY PLAN
History and culture of classical contemporary gastronomy
Knives and cuts: safety, dexterity, techniques
Vegetables and tubers, soups and side dishes. Italian, international and modern
Vegan 'gourmet', sauces and alternative proteins
Eggs, from basic ingredient to protagonist in the kitchen
Theory and techniques of basic stocks and sauces
Rice and risottos between tradition and creativity
Fresh egg and filled pasta
Meat: knowledge, cuts, cooking techniques
Fish: knowledge, cleaning, filleting and cooking
Cheese and cured meats. History, production and organoleptic analysis
Low temperature cooking
Street food from the world
Bakery: from flour to bread with sourdough, poolish and biga
Food styling and food design: plating and table setting
Personal chef and food cost in a home kitchen
Final exam
THE CERTIFICATE
The certificate issued at the end of the course is a passepartout for the working world at an international level given the credit that Food Genius Academy has received over the years thanks to the student training, the collaborations and their instructors.
FGA issues a certificate of professional qualification based on regional standards: a useful tool for labour market integration, work relocation or to resume studies in a training path. Food Genius Academy Milano is an Accredited entity for Work Services of the Lombardy Region ( Regional registration number of DBN n 1217), while the Bologna office is an Accredited entity of the Emilia Romagna Region ( Regional registration number of DBN n°11992). At the Bologna headquarters regional qualification is issued for a Meal Production Operator, according to the EQF European Qualifications Framework. Being an FGA student gives you the right skills and opens the doors to the working world.
HACCP CERTIFICATE
The HACCP certificate( Hazard Analysis Critical Control Point) this is necessary for anyone working in the food and beverage field administration (for example, chefs, bartenders, restaurateurs, pizza makers, food processors, etc.,). The HACCP Certificate is obtained after attending a legally required course covering topics such as microbiology, chemistry, physics and legislation, the HACCP system, its application and sanitisation, and taking and passing a test demonstrating the skills acquired. Food Genius Academy students, as required by Regulation (EC) 852/04 obtain the certificate required by regional regulations as part of their training.
CAREER OPPORTUNITIES
As a personal chef in private homes.
As a home chef for events and catering.
As a food blogger or food influencer.
In bars, agritourisms, bed & breakfasts, pizzerias, fast food or street-food establishments.
At Cafeterias, catering, cruise ships, fast-food restaurants.
For those who want to join a restaurant brigade or open their own business, we recommend the Haute Cuisine Course or the Master in Cuisine and Management.
all in-person and distance learning classes, additional in-depth e-learning, professional uniform, personal tool and knife set, class handouts, insurance, final exam, certificate of attendance, HCCP certificate, fees and taxes.
+ €500 FGA Network membership fee
The FGA Network membership fee includes lifetime access to recruitment activities and job opportunities in companies and restaurants run by the Chef Around the World recruiting firm and to the professional development and continuing education courses and activities offered by Food Genius Academy to all its alumni.
The course is payable in one lump sum or in three monthly instalments.
Contattaci per sconti, agevolazioni o per fare una lezione di prova.
Corso professionale di Cucina nel Weekend